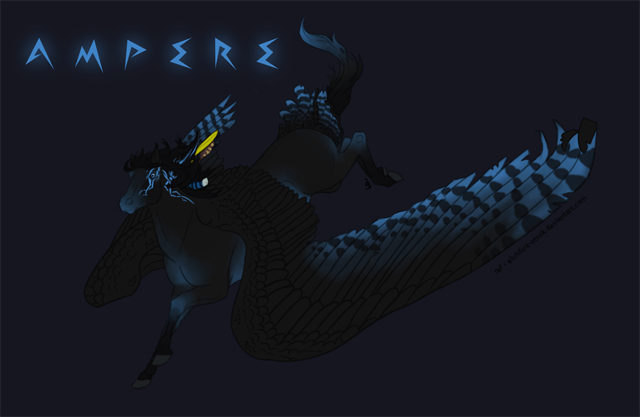 As the meeting concluded, Ampere watched the herd disperse, lingering to answer any private things as needed. She'd finally, wearily, wandered off to bed and settled in for the first good rest she'd received in a long time, her alcohol untouched much to Kygo's approval. The little green parrot hadn't been sure how leadership would look on Ampere, not after everything they'd been through since his hatching, but he was hopeful that it was something good. It was for the night at least.
Come dawn Ampere and Kygo awoke with a yawn and routine of stretching. He flew off from her mane where he'd roosted to look for breakfast, favoring some of the little cactus fruits and prickly pears that were around this time of year. Ampere meanwhile went towards the Oasis, thirsty even in the morning hour when the heat was not extreme. Her mind was whirling with ideas for how to progress the herd, and unable to resist the itch she was intent to gather the sneaks and address some of the more immediate concerns.
Quietly the little blue mare worked to summon some sparks from the dirt around her, creating three small birds, similar enough to Kygo, that she sent out into the desert as a beacon to Volterra, Sunjata, and Ilios. It was a way she had long since summoned her warriors to her side when she'd reigned as Gladiator for seasons, but would anyone recognize it still?
I am the lightning mare,
she thinks rather assuredly, and settles in by the water's edge to wait.
"Volterra, Sunjata, Ilios... there's much we ought to discuss for the role of sneaks. Namely, the finding of Saoirse's lost mother and fellow herd-mate, Sabia."
@Volterra
@Ilios
@Sunjata