VADIM
twisting your mind and smashing your dreams
blinded by me, you can't see a thing


Grey hooves scuffed the ground as the young stallion wanders aimlessly through the wilds of Helovia before finally ending up on the outskirts of the World's Edge. His head is low as he walks, but when he finally stops he raises his head and looks around, recognizing the Edge almost immediately. He remembers meeting the FrostHeart here with his brother at his side and he frowns at the memory. He had been young and impressionable, following his brother like a lost pup and allowing him to do his speaking for him, but now he has grown. His silvery body, so much like that of his dam, has filled out. His mane and tail have lengthened, the blue tips brushing his hocks and his shoulders. No longer does he look like the gangling colt he had been.

Some things haven't changed, though. The young stallion is still just as lost as the colt had been. His life still has no direction, his beliefs are skewed. Does he believe what his brother believes or does he have his own set of beliefs and values that are exclusively his own? Who is he really? His horned head drops as he mulls those questions over. He's lived so long in the shadow of his brother that he has no concept of his own self worth. Has no idea what his good qualities and what his bad qualities are. He's clung so long to the racist values of his brother that he's nearly brainwashed himself. Only now in the absence of his brother is he beginning to awaken and find himself.

Vadim's horned head drops and his blue eyes find a spot on the ground that he stares at. In his mind's eye he sees the faces of the family that he knows flash before his eyes, his mother and father, Varath, Ophelia, Ktulu, though he's only heard about her from his brother. All wear horns upon their brow with the exception of his mother and yet his father loves her all the same. Why?

Twigs crunch underhoof as his wandering begins again. Mouthfuls of grass are yanked from the earth and the questions that plagued the young stallion are pushed to the back of his mind. They've plagued him for some time now and he's grown tired of asking himself the same questions over and over again and coming to the same empty conclusion.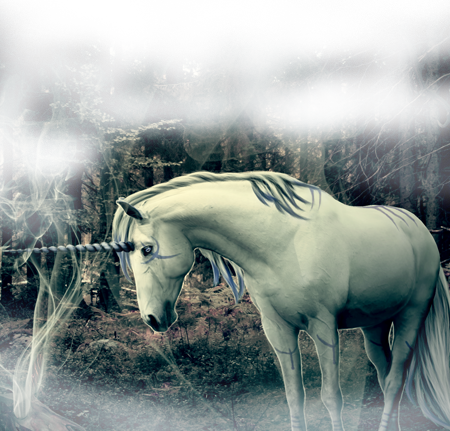 Credits